This is my collection of truly amazing books that I have worked my way through recently. These books are motivational and inspiring and help instill the desire to get up and start living life fully.
Enjoy!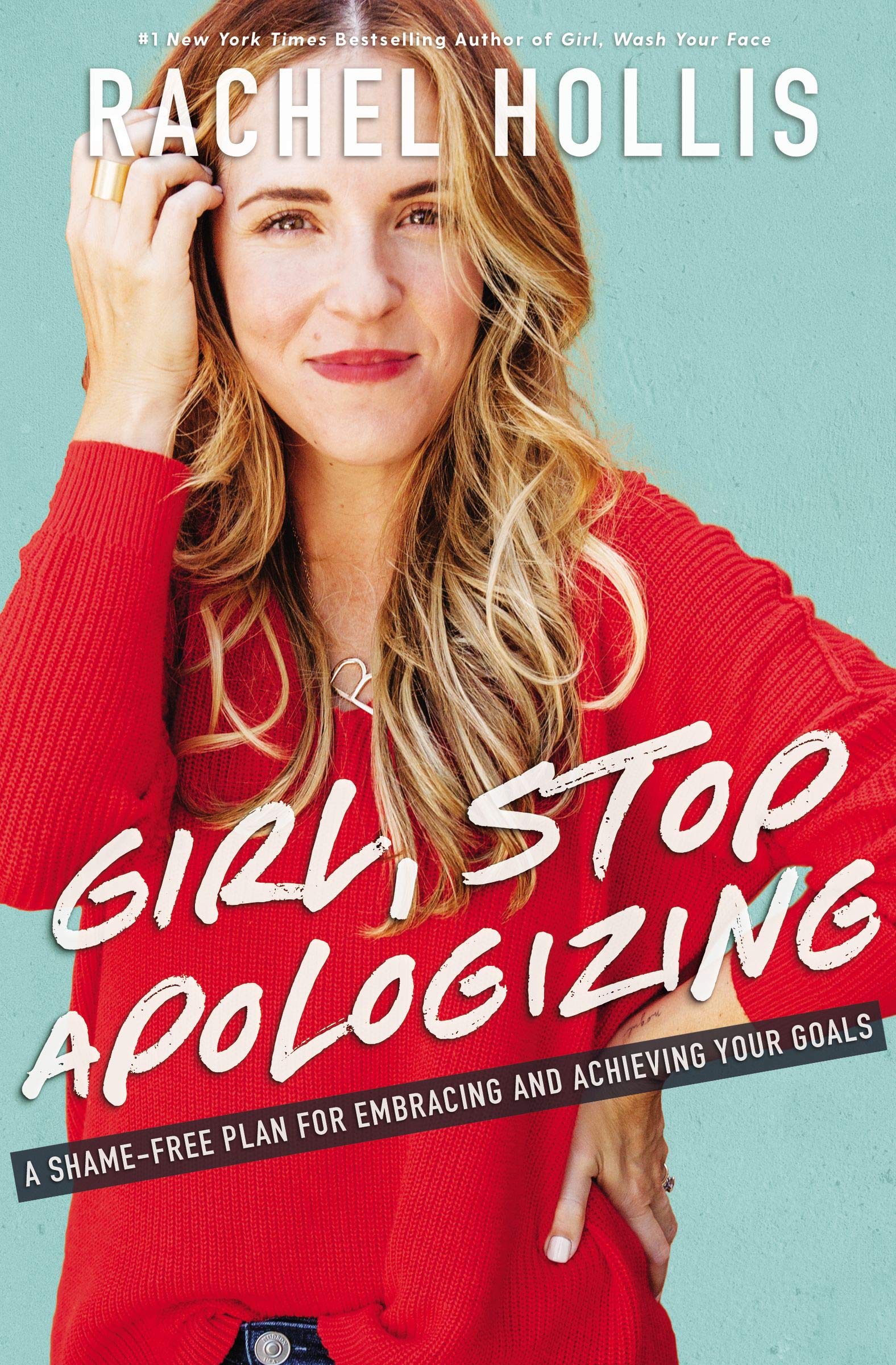 Girl Stop Apologizing
by Rachel Hollis
So, I didn't actually read this book but I did listen to the audio version and it was truly the best motivation. I listened to it on the subway, on the treadmill, walking to school, while getting ready. It was the perfect amount of advice mixed with life experience. It's one of those books that make you want to get off your butt and go start a business and follow your dreams. Rachel Hollis was the reader and she has amazing energy. You can feel her passion in her voice and its exhilarating. It's a book I actually would not mind listening to again!
Year of Yes
by Shonda Rhimes
This is probably my favorite book I've read this year so far! Again, I didn't "read" it, this was another audio book for me. Shonda Rhimes is a total badass single woman who is also so remarkably human and relatable. There were times when I truly felt like she was speaking directly to me. I first listened to this back in March and I loved it so much that I've gone through it twice more in the last couple of months.
This book helped me realise that wanting to live differently is completely okay, you just have to own it. It was funny, deep, moving and beautifully sarcastic. For someone like me who is very happy staying in my comfort zone this was a great reminder that, in order to really grow and achieve everything I want in this life, I can't stay comfortable forever!
30 Before 30 Essays
by Marina Shifrin
I am 22. I am not old, but man I'm in my 20s. When did that happen????? Life passes by fast. Days, weeks, months, semesters, years: they pass us by and it's easy to get so wrapped up in life that we forget about doing things for ourselves, things we really want to.
Shifrin's book is funny and light with just the right amount of awkward recollections and meaningful life lessons. It was a reminder to get out there and live. Do the silly things, scary things, the crazy unattainable things.
I've got my own list going (I am thinking about sharing it sometime soon). It's been fun to create the list and whenever I feel myself getting complacent, it's a reminder that I only get one chance to live the 20s and I want to live it fully.
Becoming
by Michelle Obama
All the books so far were written by strong females. This book was just everything that people want from role models, it was honest. If you haven't read this book yet, it is definitely worth it. It's a book that reminds us we have no idea where life will take us. It is sad but hopeful and very raw. It's a beautiful story about a woman closing one chapter and starting the next one and everything between the beginning and now.
The Sun Does Shine: How I Found Life, Freedom, and Justice by Antony Ray Hinton
I am going to start off by saying that this is a hard read. It is a gut-wrenchingly sad story. Antony Ray Hinton was wrongfully convicted for murders he did not commit and spent three decades on death row before he was let go. In this book he tells his story spanning a major part of his life.
This was a story that had me in tears for nearly the whole book. It is an emotional journey that inspires and fills you with hope, just as much as it breaks you down to know that we live in a world where injustices such as this still happen. It's a story worth knowing and understanding.